Eh – it's February, I should probably check in.  While I am sorry for my absence, I've been feeling like my blog = slog lately, so I took a quick break.  It didn't help that January ended up being an epic travel month with a work trip to Denver, followed by a girls' weekend in Las Vegas.  (No, I don't gamble; yes, I was appalled by the prices; but man … Vegas has her charms, doesn't she?  Notwithstanding the enormous billboard promoting an upcoming Gordon Lightfoot concert.  That was cool and felt like a sign I was in the right place at the right time.  Erm … well, maybe not the right time, since his concert's in March, but you know what I mean …)
I was excited to see this news out of my quasi-hometown Decorah, Iowa.  Kate and her team have done a wonderful job with Dragonfly Books, I'll be excited to see her bring that to Master's Touch.
Huge congrats to my friend Rob Jung on the publication of his book "Cloud Warriors."  Rob and several other of my writer friends will be appearing at The Loft Literary Center on February 26th for a joint book signing / event.
Finally, I am very excited (and getting a little nervous courtesy of the weather), for an event that I'm facilitating for Mystery Writers of America-Midwest Chapter.  Mindy Mejia is talented as hell in the mystery / thriller world AND she's a CPA.  (Which means she's good with numbers … this woman may be part unicorn.)  Mejia is going to be talking about taxes for creative types and the meeting is free and open to the public!
***
All Things Ina: Everything's been coming up Ina Garten lately.  She shared an epic Valentine's Day playlist over on Spotify.  And then she went day drinking with Seth Meyers.  Hilarious.
Reading: During my recent work / life travels, I read Paula Hawkins' "Girl on the Train."  I can see the fuss.  Also reading Tracy Clark's debut novel "Broken Places" and am very impressed with her work.
Writing Life: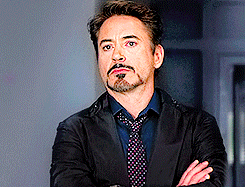 That's it for this week – I hope that this finds you well and warm!
– Shelley
***
What is Friday Fare? As a recap, on Fridays I post link love to the various bits of arcane shiz I discover on the Interwebs.  I liken it to a glimpse into my mind, but without the 80s song lyrics or mental cobwebs.