I'm sending you a note from the frozen tundra of MinneSNOWta.  My neck of the woods got hit with a blizzard on Saturday night heading into Sunday, which means that school is cancelled for the day.  #sendwine (This is after Presidents Day last Monday and a snow day on Wednesday. I don't know if my kids actually remember what school is?  My state has broken a record for the most snowfall in February and man … I am fairly done with all of this white shiz.)
Incidentally, snow days mean excuses to bake.  I made this banana bread (Shutterbean is the curator of one of my favorite Instagram feeds) and this baked oatmeal dish.  I am almost out of beer, but the baked carbs keep flowing.
I am in love with Billy Porter.  That is all:
Thursday marked my cousin's 39th birthday.  I miss him every day, which is admittedly weird considering that we only talked at the holidays.  And even then, those conversations were largely one-sided with me doing all the talking.  (My cousin was a man of few words.  And a shit-eating grin.  God, I miss that kid.)
Incidentally, Peter Tork died on my cousin's birthday.  His Minnesota connection is a fascinating one.
This was an interesting piece about how one writer used to write pre-computer / Internet days.  And even though I can only relate to a fraction of it, I remembered my first electronic typewriter.
***
Listening: A couple Friday nights ago, I was freezing my ass off outside of First Avenue in downtown Minneapolis, waiting for this band.  I'm fairly in love with Andrew Marlin's voice and it was well worth the extra hour I spent outside in the cold, hanging out with some random guy named Paul, and finding an actual stool to sit on versus having my 40-year-old self jostling for room down in the floor area of First Ave.
Reading: A couple books came in for me at the library!  "Grateful American" by Gary Sinise and "Sin Killer" by Larry McMurty.  (Random factoid: McMurty's book was in my parents' bathroom the last time I was back home in Iowa.  It was compelling enough that I decided to check it out from my local library.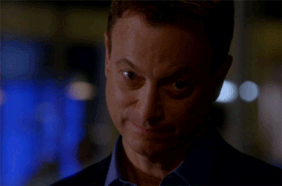 I also finished Tracy Clark's debut novel "Broken Places." And DAMN.  That was a satisfying read and I cannot WAIT to meet Ms. Clark IRL next month in Chicago.
Writing Life: I love me some Emily Allen West and Jessica Laine is an up-and-coming author to watch!  So you can imagine how exciting it is to COLLABORATE with these amazing women.  The following was announced earlier this week by Ms. West:
I'm done with the snow. That is all.
– Shelley
***
Monday Mayhem is what happens when I neglect to write a Friday Fare. Or it can be any kind of article that happens to be published on a Monday.  I hope that it provides a great start to your week!