Soooo many good articles.  Let's dig in, shall we?
A throwback from The Atlantic that popped into my Internet "suggestions" – the fact that Hollywood doesn't make movies like "The Fugitive" anymore.  They probably have their reasons (I'll withhold too much comment about the new Hollywood formula of remaking the hell out of everything), but this piece was a joy to read.  Because I loved "The Fugitive."  I doubt that I saw it in the theater, but my family probably rented it.  Then rented it again.  And if it showed up on some random movie channel, we'd sit down and watch it again.  Because it is that good.  This line particularly slayed me:  "One of the movie's more frequently quoted lines, which (Tommy Lee) Jones conjured the morning of the shoot, has him telling a marshal who claims he is 'thinking': 'Well, think me up a cup of coffee and a chocolate donut with some of those little sprinkles on top, while you're thinking.'"
Here's a list challenge of "100 Books You May Have Actually Read."  And it's a pretty decent list of newer books and classic standbys.  I have read 37/100 books.
Why yes, I'm still a sucker for productivity articles, but this one was really interesting – why you need an untouchable day every week.  Mark it on your calendar, put your smartphone in airplane mode, and lock the office door (literally or figuratively).  I love the idea of what that could do to my productivity and am thinking about actual ways that I could make that a practice in my life, even if it's a modified version that takes into account my day job and the realities of my family life.  (Somebody's gotta drop the kids off in the morning and when school starts, my work day won't be starting until after 9 AM and that drop off.)
I went down a rabbit hole recently looking at so many cake recipes on Smitten Kitchen.  Birthday season's coming up for my family (we were remarkable at planning it so we have birthdays in July, August, September, and October!).  Our family's core group of friends (also known as our Urban Family) also have a bunch of birthdays in the summer (one in June and three in July).  So many good reasons to bake cake!
***
Watching: For awhile after my cat died, I decided to indulge in some brain candy.  And I came up with this: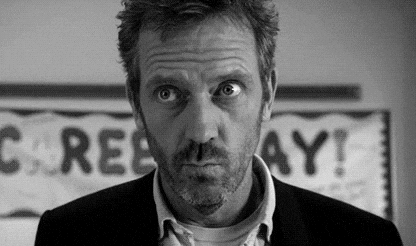 Time spent with Hugh Laurie is never a bad thing.
Reading:  I finished two books recently – Layne Fargo's "Temper" and Ava Black's "The Bug Jar."  And holy hell – both of them were stick to your ribs, drill into your psyche good.
Writing Life:  Feeling good. **shhhhhh**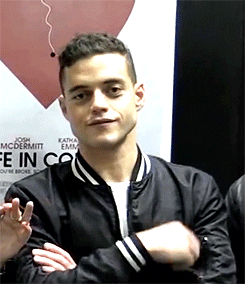 Happy Friday!
– Shelley
***
What is Friday Fare? As a recap, on Fridays I post link love to the various bits of arcane shiz I discover on the Interwebs.  I liken it to a glimpse into my mind, but without the 80s song lyrics or mental cobwebs.